2022 Wedding Trends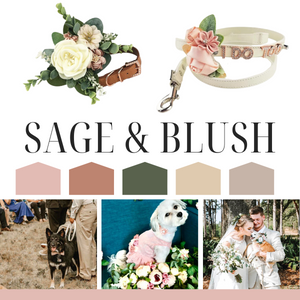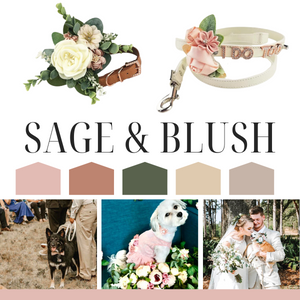 Sage & Blush Collection
The collection blends blush pink with sophisticated sage to celebrate your timeless love. Discover beautiful floral collars, bowtie collars, and formal dresses for your furry family.
See The Collection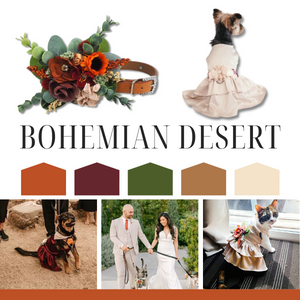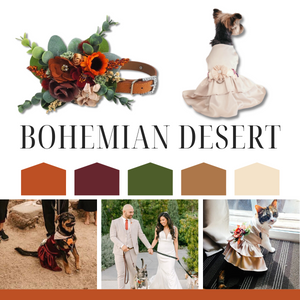 Bohemian Desert Collection
Highlight the warmth and passion of a love that lasts a lifetime with this collection. Our deep sunset colors in dog dresses and bowtie collars will set your heart aflame.
See The Collection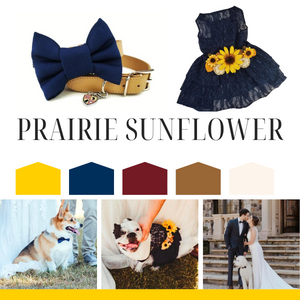 Prairie Sunflower Collection
The Sunflower collection reflects the sunshine that love brings to your life. Make your day extra special by including your pet. Dress them in a formal piece for your big day!
See The Collection